Vernissage fredag 23 september 2022 kl 17–22.
Öppet fredag–söndag kl 13–16 t.o.m. 9 oktober 2022.
Gotlandsgatan 76, Stockholm. Buss 3 och 76 till Gotlandsgatan eller tunnelbana till Skanstull.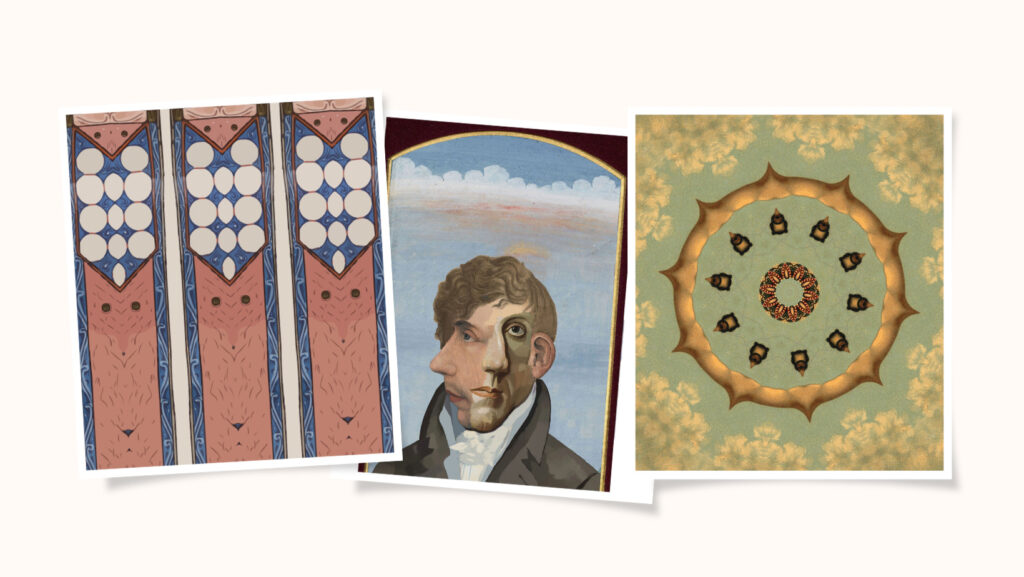 I sin utställning Hermetic Playground presenterar Anna Livia Löwendahl-Atomic ett urval av nya konstverk som började ta form när hon under pandemin fastnade i en stad som var under lockdown, och där covidrestriktioner och personliga omständigheter gjorde att hon fann sig i en långdragen verklig "thebaid" (enslig reträtt).
Hur uppfyller man ett inre behov av nya upplevelser och en känsla av spänning när man bara har sin iPad och sina egna tankar som sällskap? Med små möjligheter att utforska staden, träffa människor och utan möjlighet att resa eller delta i det sociala livet så kände hon ett behov att "släppa taget" från konceptuella arbetsmetoder, för att vända sig till kreativ lek i jakt på att införa slumpmässiga inslag både i sitt liv och sitt skapande.
Dessa experiment med nya verktyg, media och förhållningssätt ledde till ett nytt sätt att arbeta, där en balans mellan artificiell serendipitet och det undermedvetna, mellan avsikt och att ge upp kontrollen, öppnade en portal till en värld av oändliga möjligheter, oväntade resultat och nya koncept.
Anna Livia Löwendahl-Atomic är inbjuden av Mattias Larson, mattias[at]candyland.se.
Candylands utställningsprogram stöds av Statens Kulturråd och Stockholms stad.
In English:
In her exhibition Hermetic Playground, Anna Livia Löwendahl-Atomic presents a selection of new artworks that began to take shape when, during the pandemic, she was stuck in a city under lockdown, and where covid restrictions and personal circumstances made her find herself in a protracted real 'thebaid' (solitary retreat).
How do you fulfill an inner need for new experiences and a sense of excitement when you only have your iPad and your own thoughts for company? With little opportunity to explore the city, meet people and no opportunity to travel or participate in social life, she felt the need to 'let go' from conceptual working methods, to turn to creative play in search of introducing random elements both in her life and her creation.
These experiments with new tools, media and approaches led to a new way of working, where a balance between artificial serendipity and the subconscious, between intention and giving up control, opened a portal to a world of infinite possibilities, unexpected results and new concepts .
PRESSBILD