Finissage söndag 3 april 2016 kl 15–18
Öppet fredag–söndag kl 13–16, t.om. söndag 3 april. Stängt över påsk.
Gotlandsgatan 76, Stockholm. Buss 3 och 76 till Gotlandsgatan eller tunnelbana till Skanstull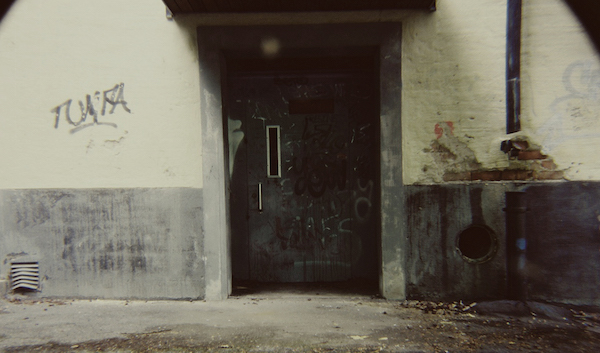 I sin utställning på Candyland presenterar Geraldine Hudson nya verk som består av assemblage och projicerade bilder. Som utgångspunkt tar hon en psykogeografisk promenad mellan två avvecklade psykiatriska institutioner i Stockholm.
Genom att betrakta stadsrummet som sensorisk upplevelse och dess fysiska verklighet i förhållande till arketyper för annorlundahet, "outsidern", strävar hon efter att undersöka parallellerna mellan den byggda miljön, kulturella normer och idén om Genius loci (platsens ande).
I detta arbete har Hudson samarbetat med Anders Bryngelsson och Jonas Tiljander, som har komponerat ljudverket i installationen.
Geraldine Hudson är ursprungligen från England, där hon tog sin master i grafik 2006 på Bradford School of Art. Hon bor numera i Stockholm där hon startat det experimentella utställningsrummet Konstapoteket i Hökarängen. Hennes arbete med mixed media installationer och artists' books kretsar huvudsakligen kring maktkonstruktioner, myt och kulturella normer.
THE PERIPHERAL
For her exhibition at Candyland, Geraldine Hudson presents a new body of work, consisting of assemblage and projected images. Taking as her starting point, a psychogeographic walk between two, closed down, psychiatric institutions in Stockholm.
By considering the physical reality of the urban space and sensory experience, in relation to the archetypes of otherness – the 'outsider', she attempts to investigate the parallels between the built environment, cultural norms and the idea of Genius loci (spirit of place).
In this work Hudson has collaborated together with Anders Bryngelsson and Jonas Tiljander who have composed the sound piece for the installation.
Geraldine Hudson is originally from England, where she completed her masters degree in Printmaking at Bradford School of Art in 2006. She is currently based in Stockholm, where she set up the experimental exhibition space Konstapoteket in Hökarängen. Working with mixed media installation and artists' books, her practice is mainly concerned with constructs of power, myth and cultural 'norms'.
Geraldine Hudson är inbjuden av Mattias Larson