Vernissage fredag 29 mars 2019 kl 17–22
Också 15-årsjubileum för Candyland!
Öppet fredag–söndag kl 13–16, t.o.m. 7 april 2019
Gotlandsgatan 76, Stockholm. Buss 3 och 76 till Gotlandsgatan eller tunnelbana till Skanstull
Helgen efter: Supermarket 2019 Gallery Night fredag 5 april kl 17–23. Wide Boy + Familie Montez (Frankfurt, DE)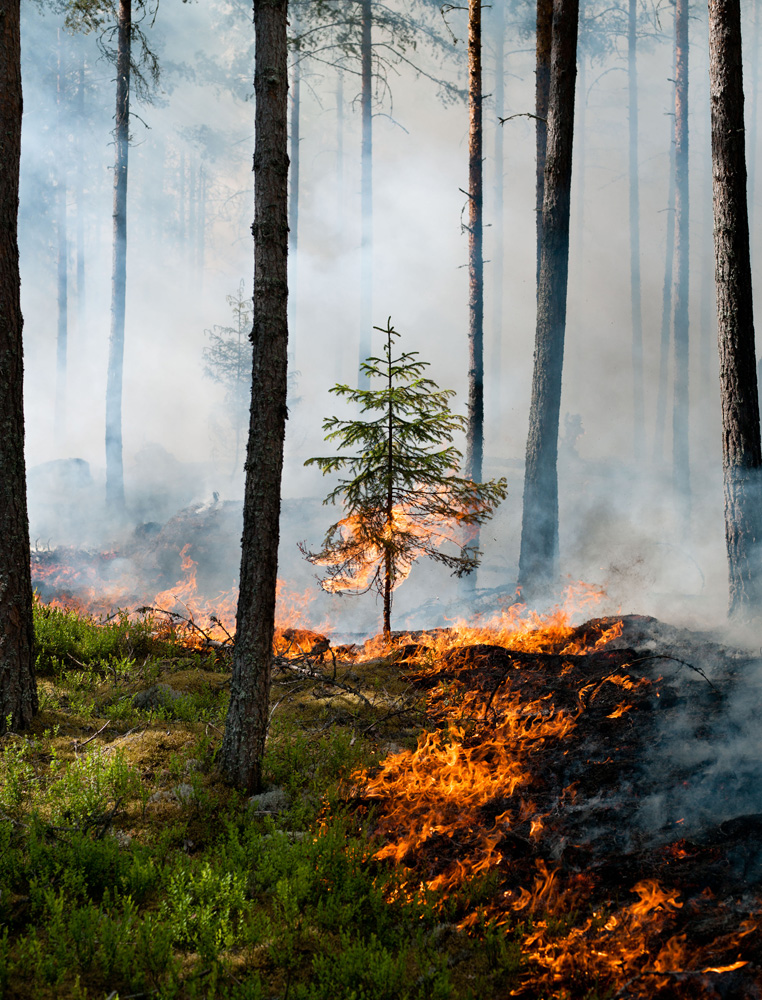 (In English below)
Eldslågorna slickar stammarna. Djuren flyr, hettan är olidlig, svartbrända grenar spretar mot natthimlen. De svenska skogarna har brunnit i alla tider och det är en förutsättning för att ekosystemet ska fungera. Så länge det funnits skog och växtlighet har bränderna varit återkommande händelser som djur och växter anpassat sig till och en del arter är till och med beroende av att skogen brinner då och då. Sedan den senaste istiden i Norden som slutade för 15000 år sedan har utvecklingsprocessen i naturen varit beroende av eldens härjningar under somrarnas varma torrperioder och åskväder.
En del djur och växter är helt beroende av bränderna för att kunna fortplanta sig. Det handlar om insekter som dras till röken och träffa artfränder. Det handlar om vissa frön som inte mognar förrän vid mycket höga temperaturer. Det finns träd som är anpassade för att överleva brand t.ex tallen med sin tjocka bark och höga krona som ofta klarar sig undan lågorna.
The flames are licking the trunks. Animals are escaping the unbearable heat. Blackened branches sprawling into the night sky.
Fire is essential for a healthy ecosystem. As long as there have been forest and vegetation, fires have been a recurring event. Animals and plants have adapted to it, and some species are even dependent on that the forests burn occasionally. Since the last ice age in Scandinavia which ended 15,000 years ago, the development process in nature has been dependent on fires during the hot dry summers periods and thunderstorms.
Some animals and plants are completely dependent on the fires in order to reproduce. Many insects are attracted to the smoke and conspecifics. and some seeds do not mature until they get very hot. There are trees that have adapted to survive forest fire, like pine with its thick bark and high crown, that often escape the flames.
Mats Petersson är inbjuden av Mattias Larson, mattias[at]candyland.se, 0736719770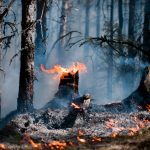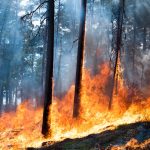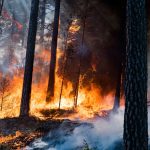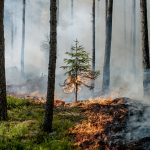 ---
Foton: © Mats Petersson