Vernissage fredag 4 oktober 2019 kl 17–22
Performance av Enora Lalet kl 19
Öppet fredag–söndag kl 13–16, t.o.m. 20 oktober 2019.
Gotlandsgatan 76, Stockholm. Buss 3 och 76 till Gotlandsgatan eller tunnelbana till Skanstull.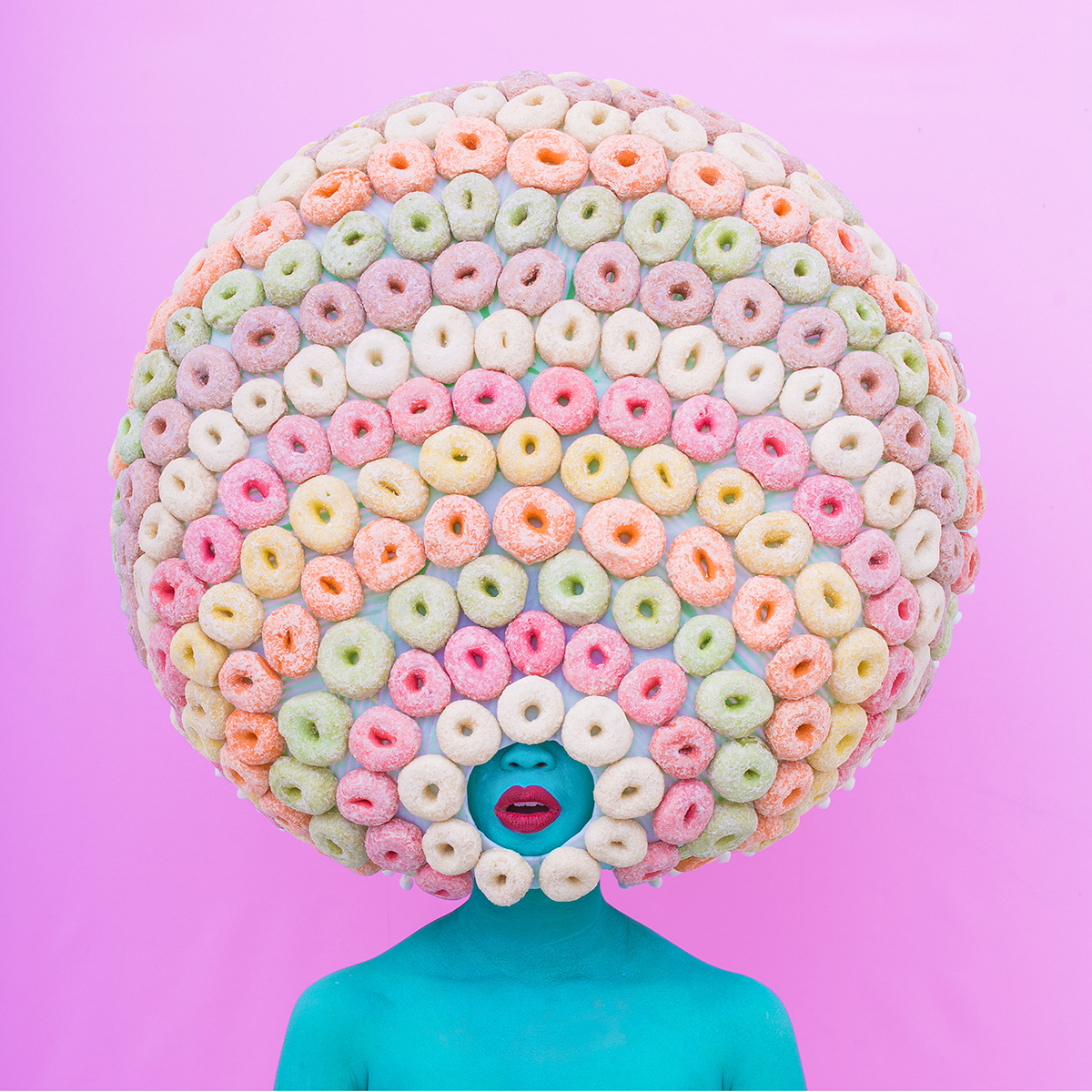 Enora Lalet
Sötma
Imaginary flavours, sweet freaks and fashion design: human sacrifice or edible mythology?
This tribute to a collection of human dishes reflects our cultural contradictions: a human and culinary creation of a gastronomic universe filled with beliefs, taboos and gluttony.
Desserts tell a story and the Sugar is still painful: Proust's Madeleine, as an example of sweetness from childhood, makes us dive into emotional personal mythologies. Since this residency comes to life in Selva Studio, Stockholm, and since a Princess gave her name to a Swedish classic, there is no reason for a cake not to come to life and pay tribute to the princess.
Universes, media, colours and textures are mixed like paint in a bucket and remind us of tossing a cake's dough. However, behind this culinary pretext and one's personal interpretations, these pictures are full of innuendos about gender stereotypes, identity, the food crisis and actual political tensions. Within these messages the anxieties of a queasy society can well be hidden.
Enora Lalet
Enora Lalet is a visual food artist. After a Master of Arts and a degree in Anthropology, she exhibited her culinary portraits for the first time in Bordeaux in 2010, introducing her series of cooked pictures, Cooking Faces. "Pop icons, glorifying food and earth, the question could be: are we what we eat? Her off-the-wall portraits are all flesh and sauce, lips and coulis, colour and optical brilliance, exquisite pheromones, and are ad libitum variations which ensnare the senses." (O. Marouani)
Flavours make you travel, and travelling is also an important part of Enora's work. Her exhibitions are always a mix of cultures and subjects. Then food has been her preferred material for 10 years. She has held international art residencies through the Institut Français (New Delhi, 2015; Bandung, Java, 2017; Cartagena, Colombia, 2017), where the body and gastronomy intertwine in living sweet and sour pictures. Recently, she created a new costume that she has been wearing while performing sacrifices and pondering our vanity at several festivals in Europe (Hoop Festival, Le Petit Festival etc.).
About Enora Lalet's performances and installations:
"Those who dare enter Enora Lalet's installations have to be ready for surprises, for danger. The spectator is an Alice, invited to cross the artwork's border, and to join in by confronting one's own dreams, one's own childhood memories – by confronting the cruelty and the vulnerability of childhood. There is theatre, sculpture, painting, and costume design. The installation is a whole microcosm, set up by the artist around a single action that will be the theme to explore, like in an ancient ritual. A sacrifice? But who will be the victim? The artist gives life to creatures who have a strange magical grace, a surrealist extravagance. Slowly, they move, behind an ambivalent barrier of balloons. And there we are, the spectators. Enora gives us a choice, but most of the time we step into the artwork's space, we meet its creatures. With the interaction, insecurity is born. Because the installation only comes to life when threatened by the spectator's presence. And that's a fascinating contradiction explored by the artist: dreams and innocence only appear in the brief moment of their being endangered by us." (S. Vendryes)
Enora Lalet är inbjuden av Malou Bergman, malou[at]candyland.se, 0735784542