Vernissage and performance Friday 21 January at 17–20.
Put on warm clothes and only come if you feel completely healthy.
The installation can be seen from the street until Sunday 6 February.
Gotlandsgatan 76, Stockholm. Bus 3 and 76 to Gotlandsgatan or metro to Skanstull.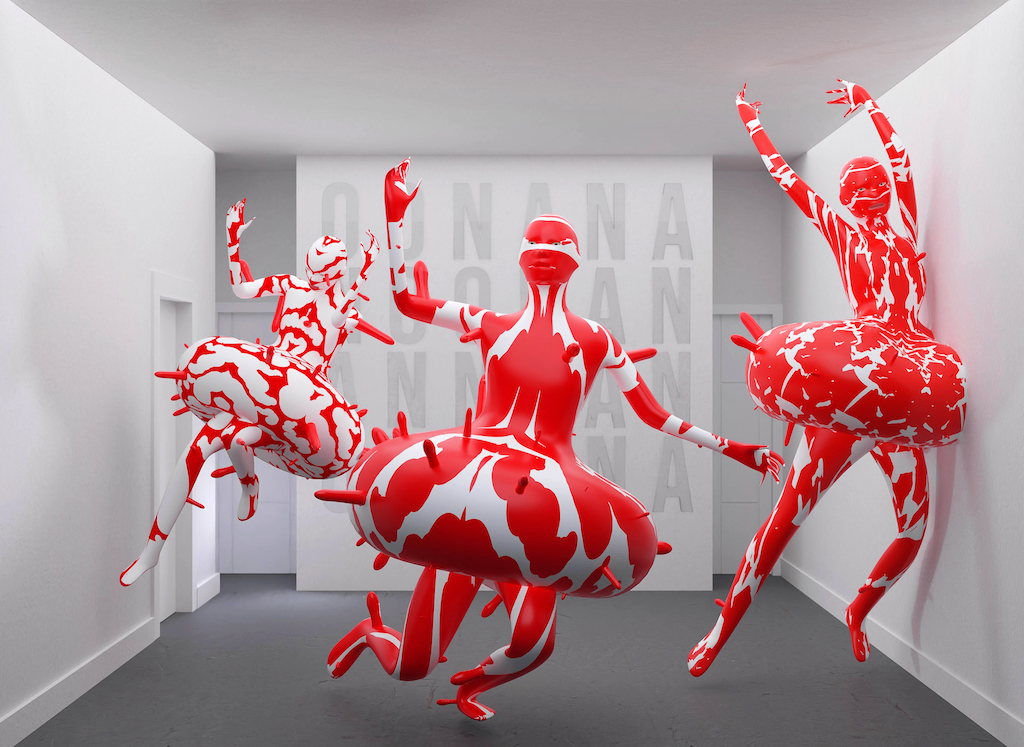 GREBNELLAW is an accumulative body: presented as live performance, music and installation works. In an unfolding 'mise-en-scene', the artists use the bodies of their imaginary population to simulate the euphoria of genesis. After cycles of chemical soups and BIG big bangs, the subatomic Grebnellaw dances on the knife's edge to the sound of decarbonisation and dying fossil fuels.
Welcome to a non-specific exhibition, a reconstruction of the space, a further investigation into some new variants of Grebnellaw, as they evade immunity and present themselves at Candyland. The Grebnellaw is out to make an exhibition, and will bring portraits of their relatives and ancestors, perform some Pop bangers, as well as display some other things they've been working on lately. Welcome!
---
During 2022 Candyland's exhibition programme is a part of KVADRENNALEN – platform for contemporary art to respond to political threat. www.kvadrennalen.se  #kvadrennalen