A celebration of painting,
a festivity of painters,
a pure joy of paint,
a love-painted passion.
Vernissage fredag 19 november kl 17–22.
"Instant composition" på scen med Paul Pignon och Mara Peiseniece kl 18.
Christmas Market lördag 11 december kl 13–20.
Öppet fredag–söndag 13–16, tom 12 december 2021.
A group exhibition of painters only. The 1st Stockholm Painters' Salon brings a concentrated blast of contemporary Sweden-based painting across a range of expressions. More than 30 painters in less than 20 m2. Love painting and it will love you back!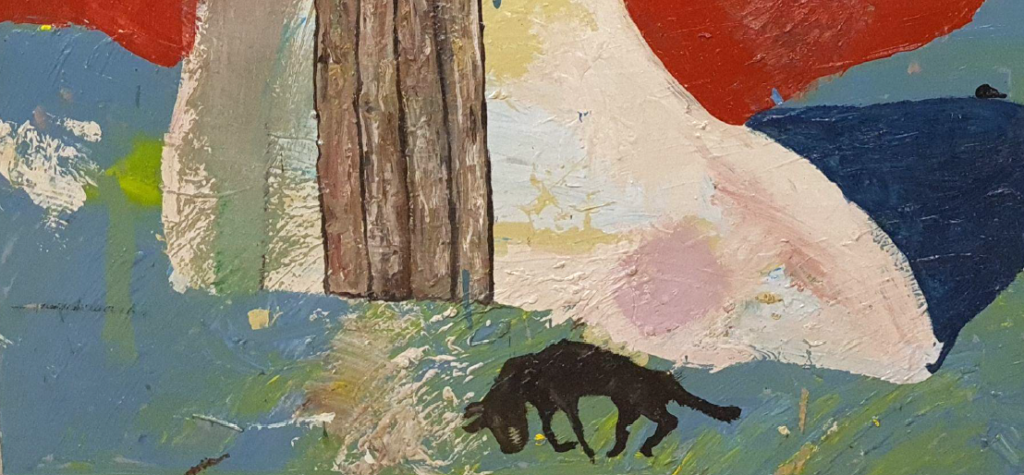 Utställare:
Narek Aghajanyan
Palle Ankersen
Lovisa Axellie
Ami Bergman
Niklas Delin
Vinícius dos Santos
Nikki Fager Myrholm
Johan Franzén
Tilde Hansen
Amanda Hellsten
Oskar Hult
Martin Jacobson
Bengt Jahnsson-Wennberg
Luboš Janota
Martin Lundberg
Lisa Lundgren
Alice Máselníková
Kenneth Pils
Lena Pårup
Pontus Raud
William Reed
Andreas Ribbung
Hanna Rössner
Johan Sandström
Alexander Skats
Gunilla Sköld Feiler
Hanna Stansvik
Jesper Thour
Peter Varhelyi
Mattias Wallin
Olle Wärnbäck
Nils Gunnar Zander
Martin Ålund
Flat Octopus är ett internationellt konstnärs- och curatordrivet kollektiv i Stockholm, grundat 2019. Flat Octopus organiserar utställningar i olika lägenheter samt andra samarbeten och projekt. Flat Octopus består av Edit Fándly, Juanma González, Paulina Granat, Amr Hamid, Alice Máselníková, Franziska Sperling och Erik Wijkström.
www.flatoctopus.com
Med stöd från Kulturrådet och Stockholms stad.